Construction Code Resources
PA Act 45
Read the act as adopted by the State of Pennsylvania "establishing a uniform construction code; imposing powers and duties on municipalities and the Department of Labor and Industry; providing for enforcement; imposing penalties; and making repeals. " Links is hosted by PA Labor and Industry's website.
Comprehensive Plan in Pennsylvania (From PA DCED, 7th Ed, Aug 2001)
The Comprehensive Plan in Pennsylvania.  Detailed description of Comprehensive Plan background, goals, usage and significance to counties and municipalities.
Municpalities Planning Code (From the PA DCED, 11th Ed, Jan 2003)
The legal document defining the scope of municipality authority to enact land use and development regulations, rules that must be followed and guidelines regarding the formation of a planning commission and developing a municipal comprehensive plan.
Snyder
&

Union County Resources
Pennsylvania Department of Labor and Industry
Building Codes Page – The state department responsible for implementing and managing the UCC.
Pennsylvania State Attorney General's Office
Home Improvement Consumer Protection Act of 2008.  Information regarding home improvement contractor registration and licensing.  Effective July 1, 2009.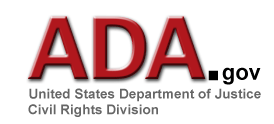 ADA Accessibility Guidelines
Federal guidelines for accessibility to places of public accommodation and commercial facilities by individuals with disabilities as specified by the American Disabilities Act.  Made available though the US Department of Justice Americans Disabilities Act ADA website.
Note: This site is for reference purposes only.  PA Act 45 references the ICC/ANSI A117.1-1998 Standards for all accessibility requirements.

ICC
The International Code Council established as a nonprofit organization dedicated to developing a single set of comprehensive and coordinated national model construction codes.

FEMA
The Federal Emergency Management Agency.  FEMA administers the National Flood Insurance Program. Printed and Digital flood maps are available through their website.

U.S. Department of Energy – Get free energy design software that can be used to design and check compliance with the required energy codes.

The Pennsylvania Builders Association (PBA) is a nonprofit, statewide trade association chartered in 1952. Affiliated with the National Association of Home Builders (NAHB) and a network of 41 local associations throughout the state.

PA One Call
Call Three Working Days Before You Dig – 1-800-242-1776 – It's the Law!
Pennsylvania One Call System, Inc. is a private nonprofit Pennsylvania corporation whose purpose is to prevent damage to underground facilities and to promote safety with an efficient, cost-effective communications network among designers, excavators and facility owners. For detailed information, visit their website.